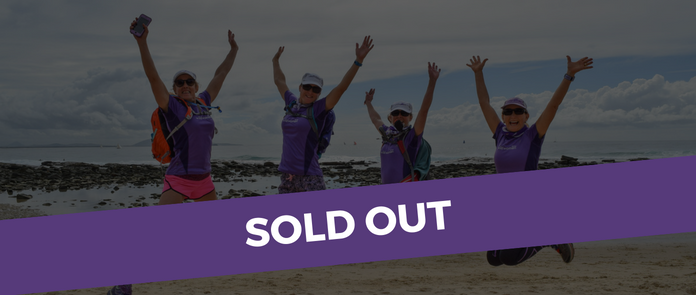 Quick Facts
Date 21st Sep 2018
Location Fleurieu Peninsula
Fundraising Amount
$500 pp
30km Adelaide Coastrek 2018
30KM EVENT SOLD OUT!!
$159 early bird price (Ends 3 May @5pm), $172 standard price
Scenic Team Trekking Challenge
Teams of 4, at least 50% women
Hiking to feel fabulous and immerse yourself in nature with friends
Breathtaking Fleurieu Peninsula, Victor Harbor to Goolwa in 10 hours
Feel-good fundraising, raise $2,000 as a team and help support mental health
Supported by a 12-week training plan to rejuvenate and energise your life
Guided every step of the way by Wild Women On Top who help women lead adventurous lives they love
Teams with Vacancies
Individuals looking to join or create a team
Email
conroy.robyn@gmail.com
Email
joyyang0103@hotmail.com
Comments
Hi, I want to join a team. Any vacacny, please.
Email
danisejones4@gmail.com
Comments
I'm interested in joining a team (30km)
Email
Kathyhamilton@live.com.au
Email
sallyreeve@bigpond.com
Comments
Very keen to join a team! Great excuse to go back to home town (Adelaide) plus get fit and support a great cause!
Email
hello@riseandflow.co
Comments
Looking for one member to join our team this Friday :)
Email
kelpat5@hotmail.com
Comments
***WE NEED ANOTHER TEAM MEMBER*** WE'VE HAD A LAST MINUTE CANCELLATION. PLEASE CONTACT VIA MOBILE IF KEEN.