Mum, we'll be more than okay. Now GO!
by Tania Taylor 15 Jul 2016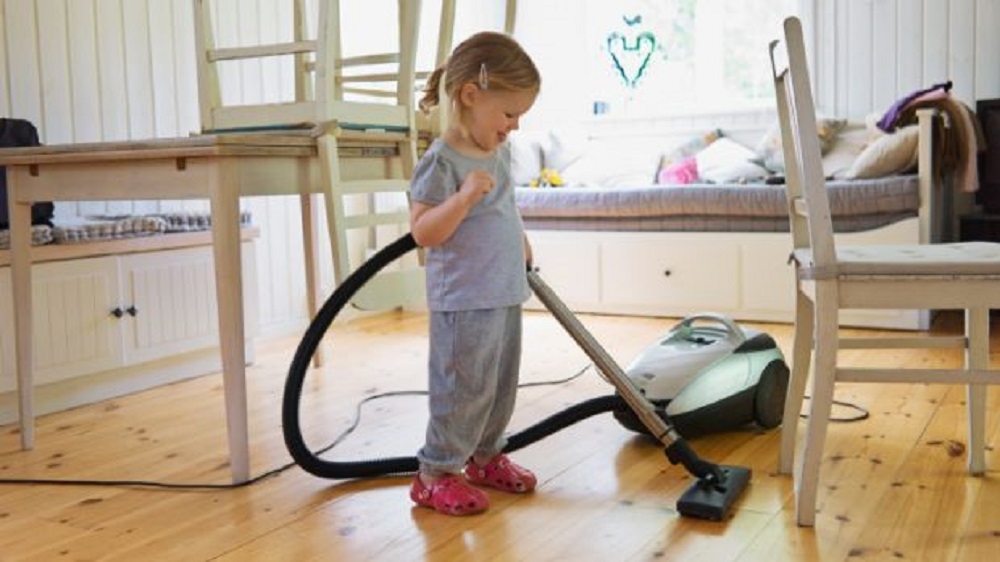 It's 5pm on a Friday afternoon yet the weekend seems miles away. To your left is a stack of papers, tasks and projects that demand your time for their completion and on the right is your phone, buzzing madly with messages from the kids, asking "what's for dinner mum?"
Somehow as you grow older your weekends seem to shorten and shorten until they become yet another 2-day extension of your busy week. Not saying you don't love playing taxi for the kids or madly cleaning a house that can somehow only be tidied by you – but sometimes, as selfish as it may sound, everyone loves a little time for themselves.
Yes, this is being written by a 19-year-old. A 19-year-old that lives at home, has her mum as her preferable taxi and loves to know what's for dinner as she begins her 45-minute bus ride home.
For my lucky mum, she has me multiplied by 3, which means on top of her work week she is also a fully employed taxi driver, master chef and cleaner. But I will let you briefly inside the mind of a complicated, selfish teenager… we will fend for ourselves if it's the only option we have. By that I mean, I can cook (believe it or not mum), I have access to a perfectly average transport system and I do understand the necessity of washing my clothes aaaaand (I'm going to add this here and hope mum doesn't find this article) we grew up in a technological age, so operating machines i.e. the washing machine is a pretty doable task.
The moral of the story is, whilst you're there we will use and enjoy your many skills. But, as I have learnt in the last 7 weeks of my mum being away (with the help of post-it notes on a few appliances) I have the skills too, just when you're here – using yours seems a bit easier.
So the key to finding your break, lies in choosing where to for your personal escape!
Imagine looking forward to a long weekend where neither the right pile of tasks or dinner requests existed. Instead, picture a Friday night winding to a close with a glass of wine, wonderful women, a picturesque sunset on Australia's own little Galapagos Island.
Picture, Lord Howe.
The perfect escape.
From the moment you land, the absence of phone reception provides you with no choice but to give yourself completely to nature. On average, research has found we spend an alarming 23 days a year on our mobiles, so this weekend gives you the perfect opportunity to disconnect and experience wonderful people and beautiful places in real time, beyond the realm of Instagram or Pinterest.
You wake up to a breakfast, not made by you but made for you. You walk to the spectacular Ned's beach where fish, large and small swim around your feet in crystal waters only ankle deep. The roads are the kinds we love, winding through the most gorgeous rainforests with hardly any cars, instead bicycles taking locals from one end of the island to the other.
A snorkelling tour takes you out into the crystal waters of the Blue Lagoon. You pass a pontoon where you can lie and bask in the sun or jump off into the waters beneath you. As you dive off the boat, the most colourful assortment of coral and fish wait for you.
An 8-hour climb uninterrupted by texts or calls is next on your adventure agenda for the weekend, a walk perfect to catch up with a best friend the demands of motherhood and work has separated you from. A tough accent that rewards the women brave enough to climb its rocky walls with the most incredible of views.
I won't spoil it for you, but what awaits at the top is truly magical.
If Wild Women returning for a second year in a row isn't enough evidence of the paradise that awaits after the short 2-hour plane flight then you are just going to have see it for yourself!
So the moral of the story is while you're around mum, I'm going to use and enjoy all the tasks you make look so easy. So, to find a break, which all mums need, might require you to choose an escape.
Don't worry, we will be alright over the weekend.
After all its just 4 days, the dishes and washing can wait for your return.
By Sammy Page | Marketing Assistant Wild Women On Top
Related Blogs