The Events
Friday 21st September, 2018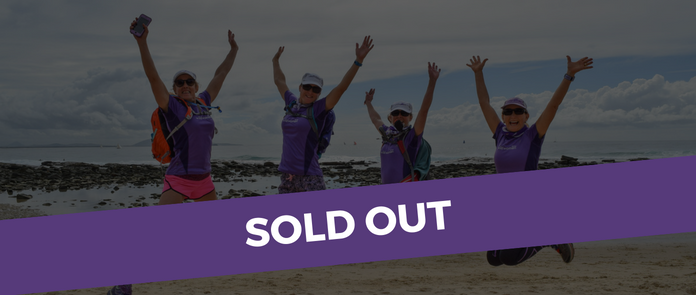 Entry fee $172.00 (per person)
30KM
30KM EVENT SOLD OUT!!
$159 early bird price (Ends 3 May @5pm), $172 standard price
Scenic Team Trekking Challenge
Teams of 4, at least 50% women
Hiking to feel fabulous and immerse yourself in nature with friends
Breathtaking Fleurieu Peninsula, Victor Harbor to Goolwa in 10 hours
Feel-good fundraising, raise $2,000 as a team and help support mental health
Supported by a 12-week training plan to rejuvenate and energise your life
Guided every step of the way by Wild Women On Top who help women lead adventurous lives they love
Friday 21st September, 2018
Entry fee $234.00 (per person)
60KM
60KM EVENT SOLD OUT!!
$209 early bird price (Ends 3 May @5pm), $234 standard price
Sunrise Team Trekking Challenge
Teams of 4, at least 50% women
Hiking to feel fabulous and immerse yourself in nature with friends
Spectacular Fleurieu Peninsula, Parsons Beach to Goolwa in 18 hours
Feel-good fundraising, raise $2,000 as a team and help support mental health
Supported by a 12-week training plan to help you unleash the adventure goddess within
Guided every step of the way by Wild Women On Top who help women lead adventurous lives they love