Virtual Goodie Bag
As a Coastrekker you get access to our great partner discounts and offers!! Woo hoo! We want you to have the right gear, training, knowledge, nuturition and best ever experience along your Coastrek journey.
Check our Chapter 8 of the How To Prepare For Coastrek E-book 'OMG What Do I Wear' for all our gear suggestions whatever the weather. Remember to train in whatever you're going to wear on event day and NEVER ever try something new on event day! Happy shopping!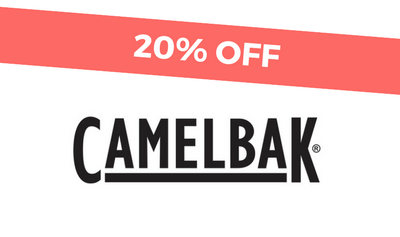 Gear - CamelBak
CamelBak specalise in producing hands-free hydration packs, water bottles and accessories - all key gear list items for training and Coastrek event day. Coastrekkers receive a 20% discount on all CamelBak gear! Look out on Adelaide Coastrek event day for the CamelBak LUV Stop where you can fill up your bladders and keep hydrated. You can also bring your CamelBak reservoir or water bottle for a free CamelBak service. Check out your Virtual Goodie Bag under Preparation on the website.
SHOP ONLINE: www.camelbak.com.au
PROMO CODE: COASTREKADE18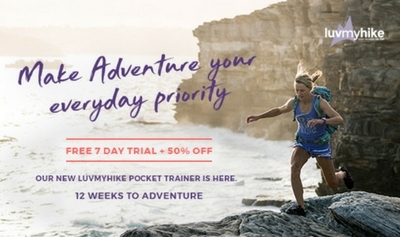 Luvmyhike
If you like having all your resources in one spot and need that extra little bit of help and motivation to get trek fit or can't make it to our training sessions, then our new Luvmyhike pocket trek training program is the way to go.
The program is jam-packed with app based workouts, how-to videos, expert tips and motivational stories. And you can also meet and chat to like-minded adventurous women in our online community, watch helpful Q&A sessions and feel empowered to love your next adventure.
Gear - Paddy Pallin
Paddy Pallin have been outfitting walking enthusiast for 85 years. You'll value their expert knowledge and gear selection. Their lightweight technically advanced clothing, footwear and equipment, from the worlds leading brands, can be relied on. In support, Coastrekker's get 20% off everything* in store and online www.paddypallin.com.au
Checkout as a Guest and enter promo code: ACT2018 when you shop online.
Find your local Paddy's store and present your Goodie Bag email.
*Discount does not apply to the purchase of gift vouchers, electronics and Trailwalker merchandise, and on sale items.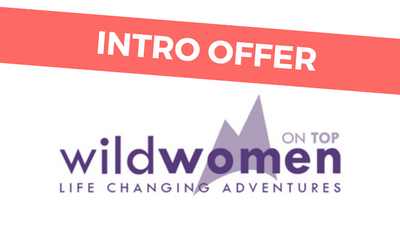 Trek Training - Wild Women On Top
Wild Women On Top are Australia's experts in Wild Adventures and Trek Training. Trek Training is a specialised outdoor adventure fitness training program to prepare the body for life-changing adventures. It is an exciting way to get fit in nature, offering a complete mind, body, spirit experience. Every workout is an adventure!
We recommend 1 session per week as part of your Coastrek Training Program.
You can try out Trek Training in Adelaide or get more info here.
Gear - Helinox Trekking Poles
Helinox specialise in innovative lightweight equipment for the outdoor adventurer...and Coastrekker! Helinox camp chairs, camp beds, walking poles, trekking umbrellas and tent pegs are at the cutting edge of technical design. Grab yourself some walking poles for Coastrek and recieve a 5% discount on all Helinox gear.
Visit www.helinox.com.au and enter PROMO CODE:WWOT at checkout.